Family Drop In
We would love to welcome you to a Family Drop In session!
The sessions are free and suitable for children from 0 - 5 years old. The sessions involve messy play, sensory play and new toys to explore. There is no need to book but if you have any questions please contact our Early Years Lead Natalie who will be happy to help
During the summer holidays sessions take place:
Mondays: 9.30am - 3.30pm
Tuesdays: 9.30am - 3.30pm
Wednesday 9.30am - 2.30pm
Please note there are no sessions on Thursdays during the summer holidays.
During term time sessions take place:
Mondays 10am - 2pm
Tuesdays 10am - 2pm
Wednesdays 10am - 12pm
Thursdays 10am - 2pm
What's on this month: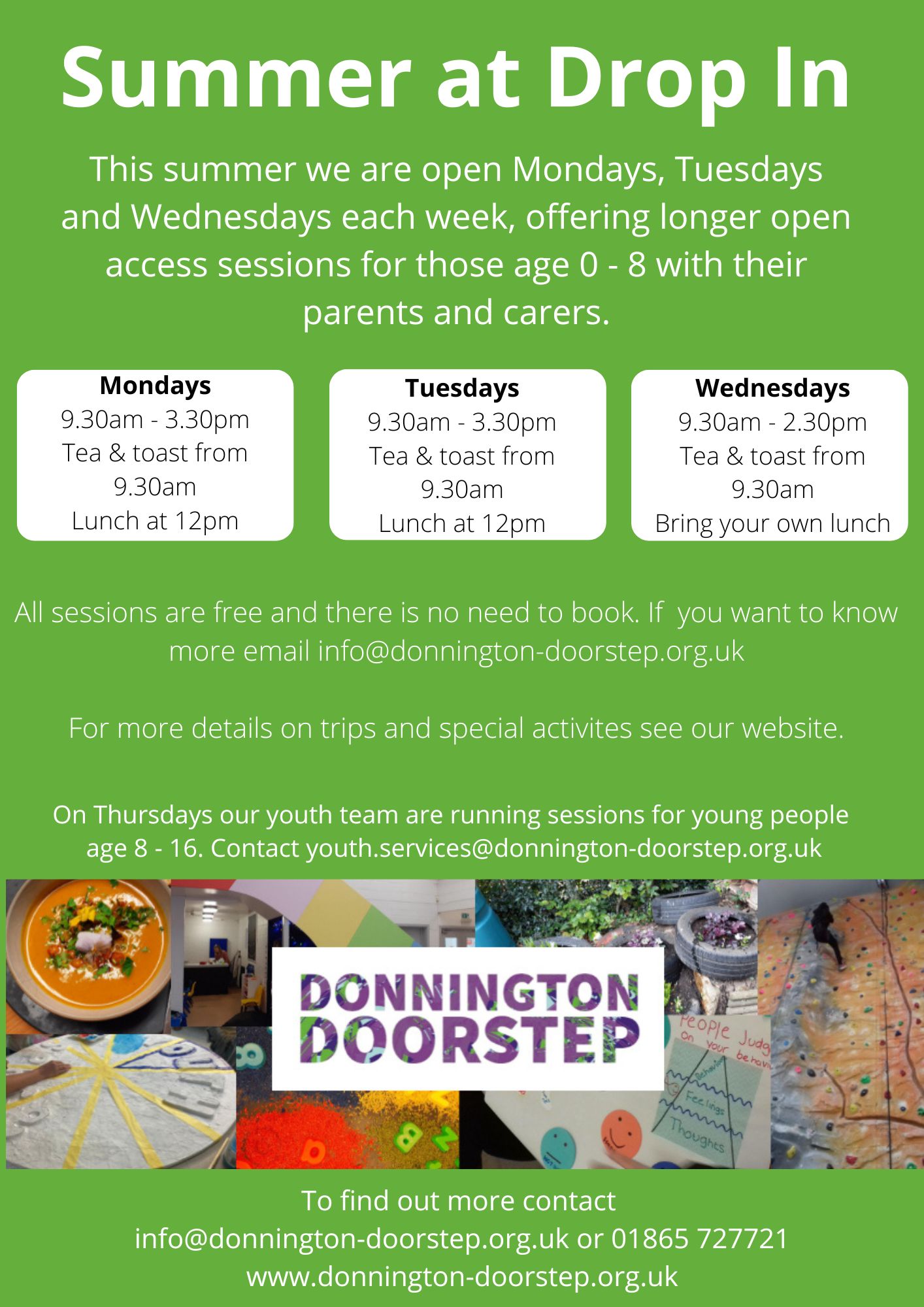 Keep an eye on this website, or follow us on social media to make sure you hear about any changes in our opening hours.

PLEASE NOTE: We are closed on bank holidays. Please check our facebook page for updates.